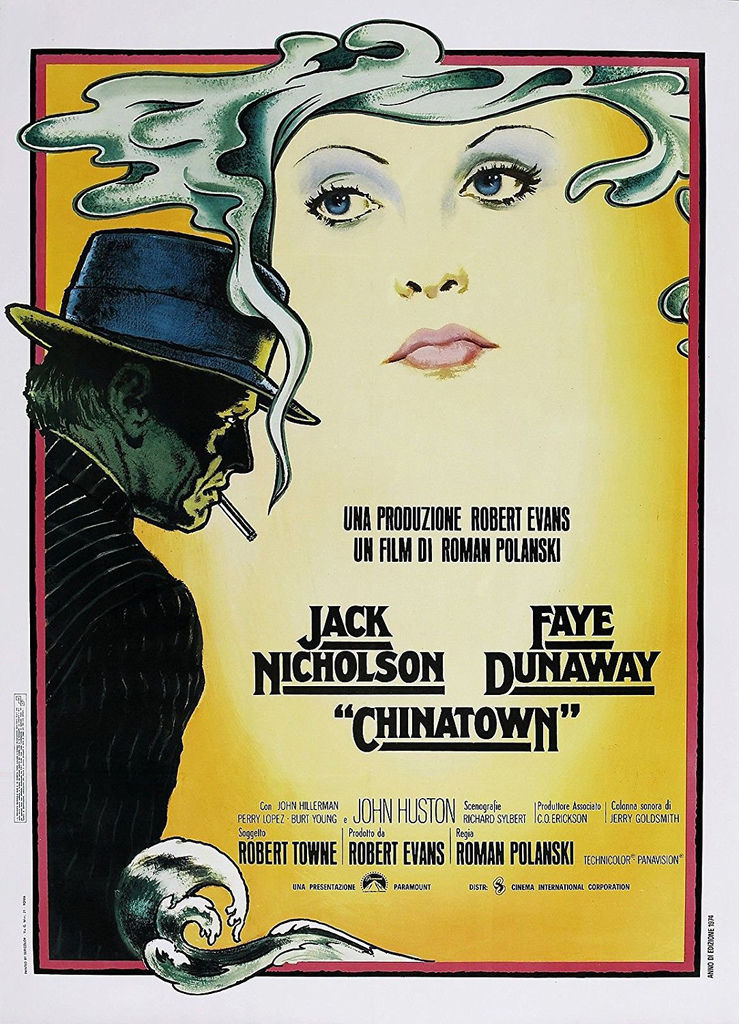 Chinatown 唐人街 -Neo Noir
1974
Director: Roman Polanski
Stars: Jack Nicholson, Faye Dunaway
Jake Gittes is a private investigator. One day a woman hired him to investigate her husband, Hollis Mulwray, chief engineer for the LA Department of water and power. After days of investigation, Jake did find out Mr. Mulwray had an affair. Then, he posted the evidence photo on the newspaper. Soon, the real Mrs. Mulwray came and decided to sue Jake. In order to waive the lawsuit, Jake wants to talk to Mr. Mulwray. However, he soon finds out he has been murdered.
Noah Cross is the character I hate the most. He is a jerk, earning money from public advantages. I'm very angry that at the end of the movie he still takes Katherine away.
The sound of the piano created lovely background music.
The film noir elements of this movie: A dead body, mystery plot, and unhappy ending definitely. At first, I thought they will reveal the dirty job of Noah Cross, but Jake is too heroic and thoughtless. In the ending the line of Jake, " As little as possible." really influenced me a lot, which makes me very depressed.
In the end of the film, the director used a high angle to shoot the scene, everyone seems small and unimportant. When Evelyn was dead on the car, they used a blue gel to make her look pale.
Personally, I don't like the ending, although it is good and shocking. Perhaps, they could give Evelyn a better life.