Sherlock Holmes short stories -SIR Arthur Conan Doyle
Oxford
Mystery& Detective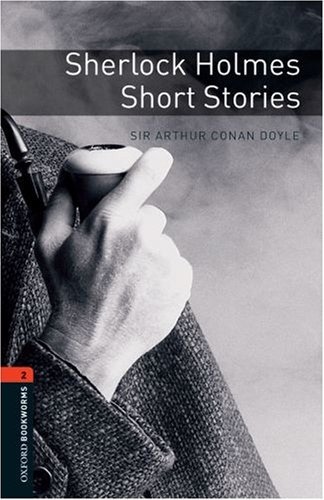 Overview
Sherlock Holmes is the most famous detective in the world. In this book, there are three short stories from the Sherlock Holmes series. These three stories are: The Specked Band, A Scandal in Bohemia, and The Five Orange Pips. In some of the stories, Sherlock finally helps his visitors to overcome their difficulties, but one of the stories has an unhappy end.
Opinion
I chose this book because I am interested in the Sherlock Holmes TV series filmed by the BBC. I didn't read the novel before, so I decided to give it a try. It turns out that this did give me a brief idea of Sherlock Holmes's Stories. Maybe is too brief.
Favorite Part
My favorite story is A Scandal in Bohemia. Sherlock is asked by the king of Bohemia to take back his scandal photo. At first, Sherlock did find out where Irene, the king's mistress, hid the photo. Soon, Irene realized it was a trap. In the end, Irene took away the photo and left the country. It's a story in which Sherlock has been tricked by someone. It is always interesting to find genius been tricked by others.
Least Favorite Part
The worst part of the book is that the stories are too short. The stories do not have enough words to develop the plot, so they become too easy. It makes the stories less interesting. It's really a shame to discover the result too quickly as this is the most important part of detective stories.