Beverage Shops around Chung Hsing University
ITI Taichung campus is located at National Chung Hsing University, and the university is always surround by beverage shops. As a beverage lover, my top mission is to search for the best beverage shops in my neighbor hood. My top 3 shops are below; let's have a look at them together.
Huiqun Fresh Milk Station 惠群鮮奶站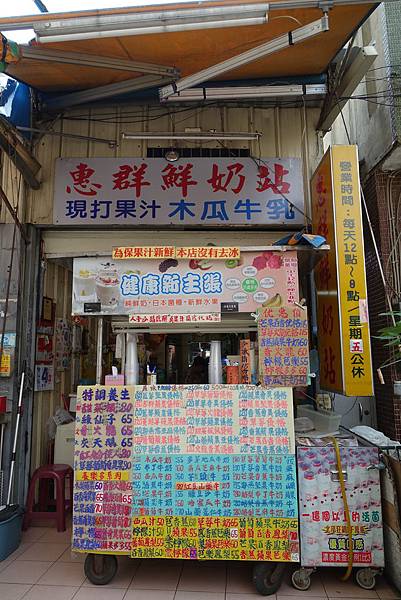 Huiqun Fresh Milk Station is one of the most popular beverage shops for Chung Hsing University's students. It's famous for its fresh fruit and milk, and the drinks are thick. Although the cost of the drink is slightly higher than at other beverage shops, the quality of its drink is better. The shop is self-service. First, take an empty cup on the counter, and write the code of the drink you want on your cup. Then, the shop owner will follow the code from the cup to prepare your drink. Once your drink is ready, the owner will give you a small cup of your drink. So, you can drink the drink, then you can decide how sweet you want it. Allowing buyers to try the sweetness at first is a great idea. Next time when your friends visit you in Taichung City, bring them to try the most famous beverage shop.
          Address: No.8-1, Renyi Street, Southern District, Taichung City
         Opening hours: 12:00~21:00 (Tuesday~Sunday)
         Cost & Price: ★★★★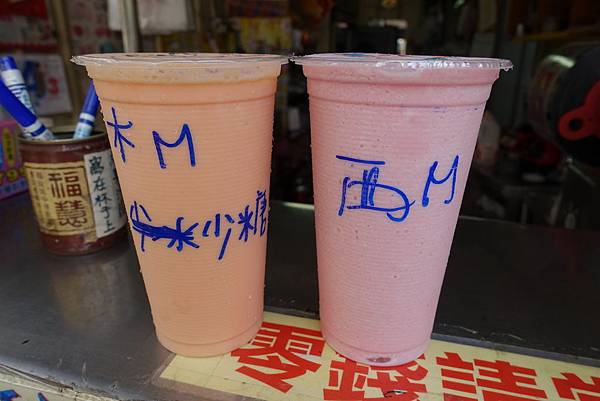 ---